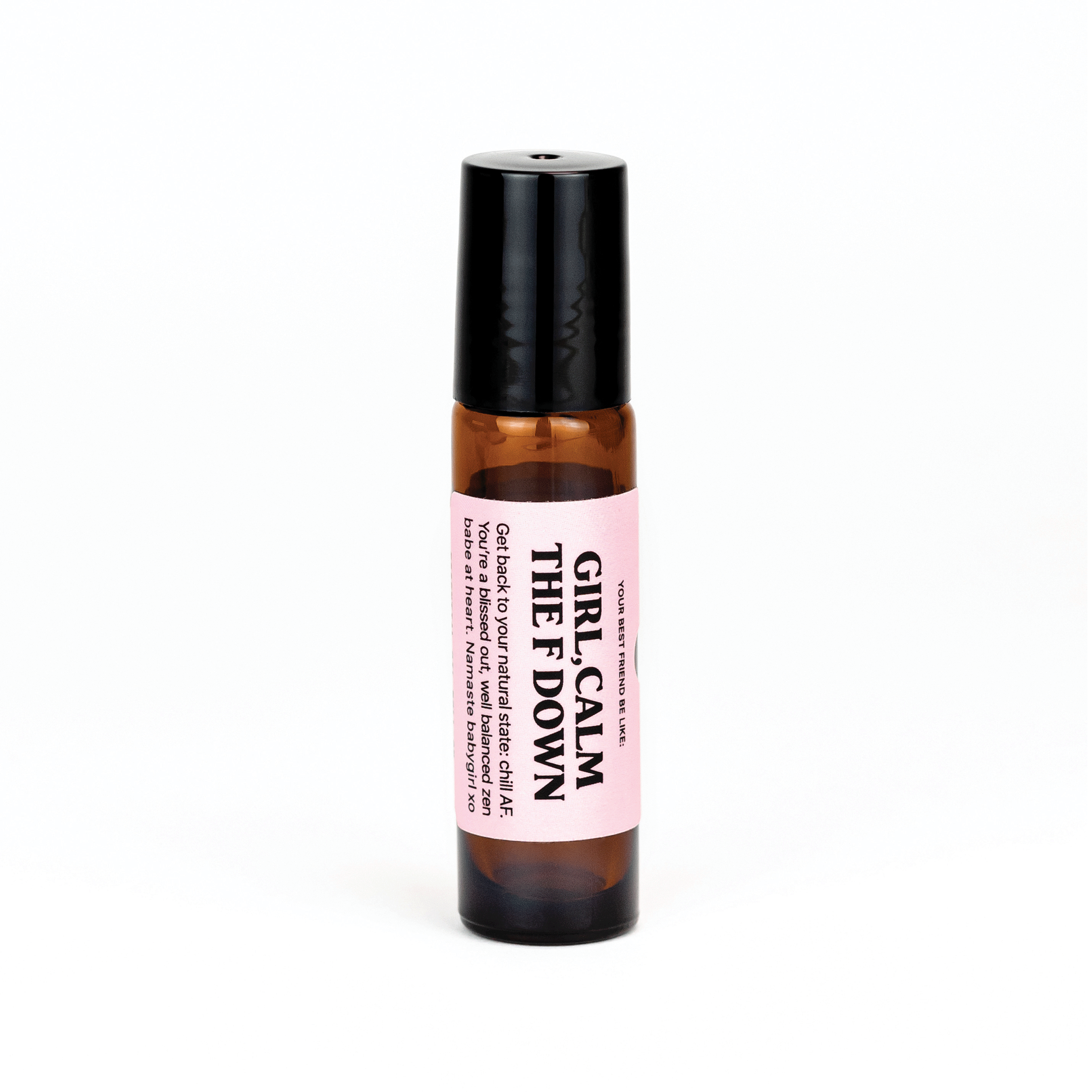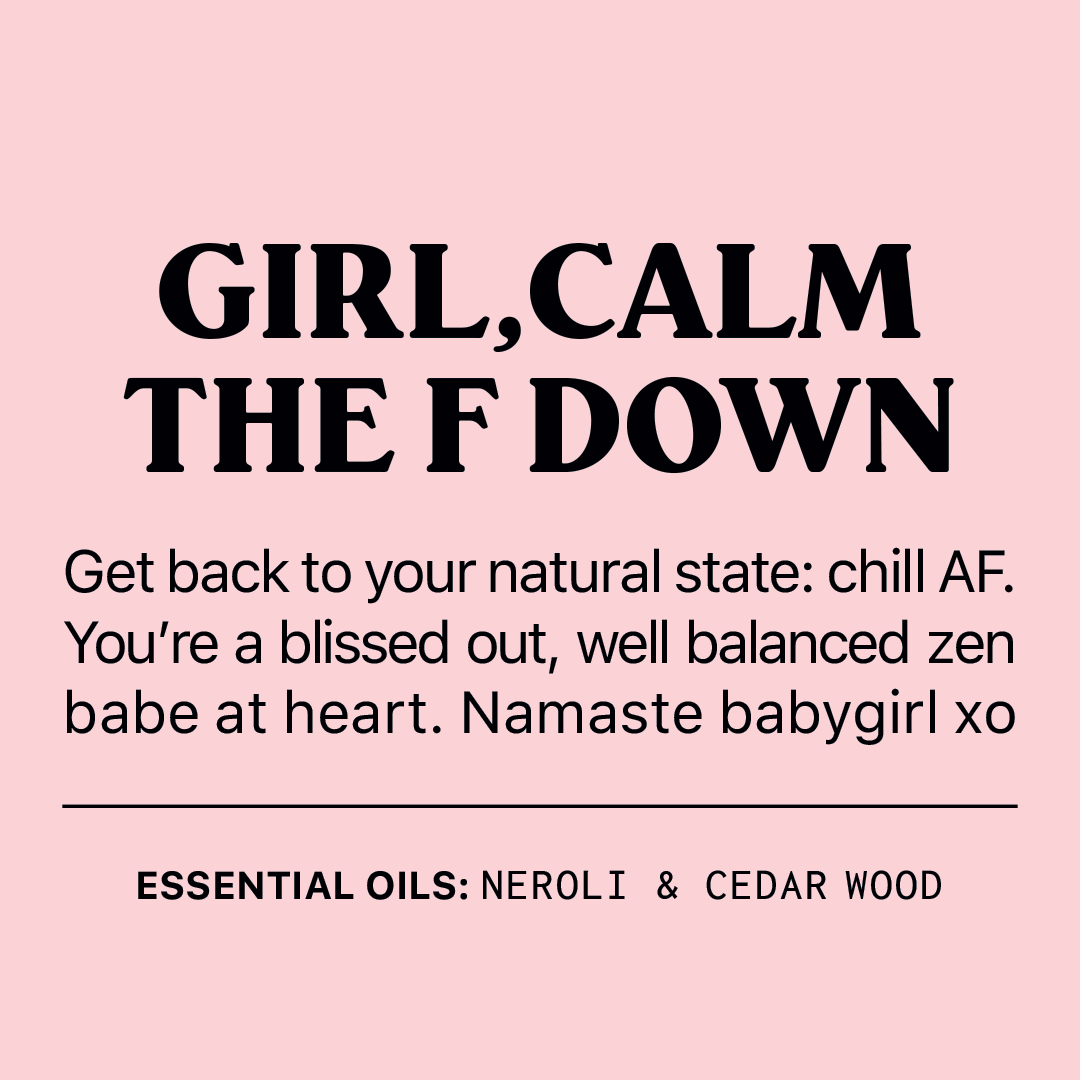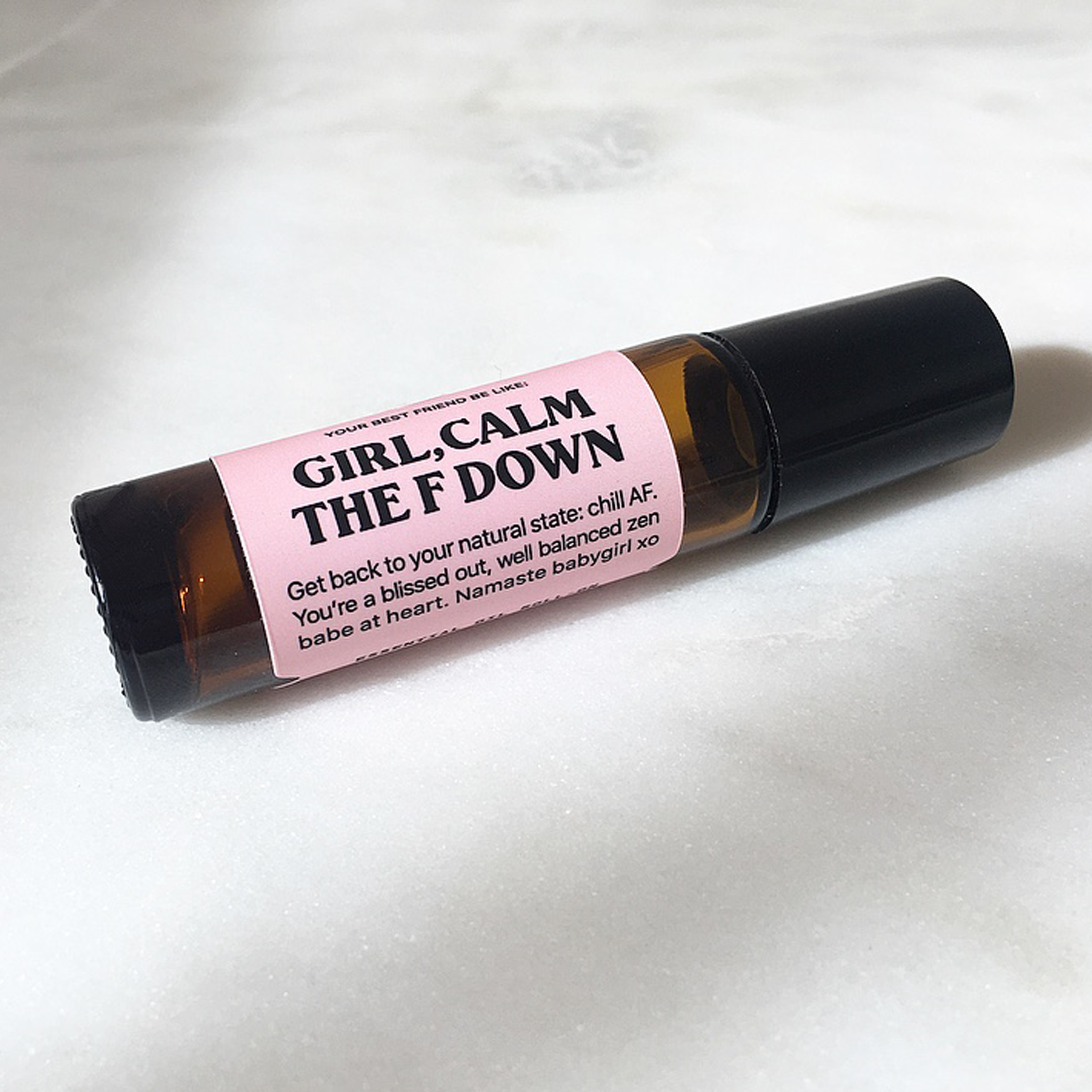 Calm Down Essential Oil
---
Essential oil roll ons, for your daily Mood MGMT needs. Pure and natural essential oils, hand blended In USA. No Toxic Goop, vegan and cruelty free xo
Girl, calm the F down
Get back to your natural state: chill AF. You're a blissed out, well balanced zen babe at heart. Namaste babygirl.
Carefully chosen herbs and essential oils of cedar wood and neroli. 
Use on pulse points.
Ingredients: Sweet Almond and Organic Jojoba (Base) & 4% fragrance above.
If you are pregnant or nursing please consult with your healthcare practitioner before using this product. Not intended for use on children.