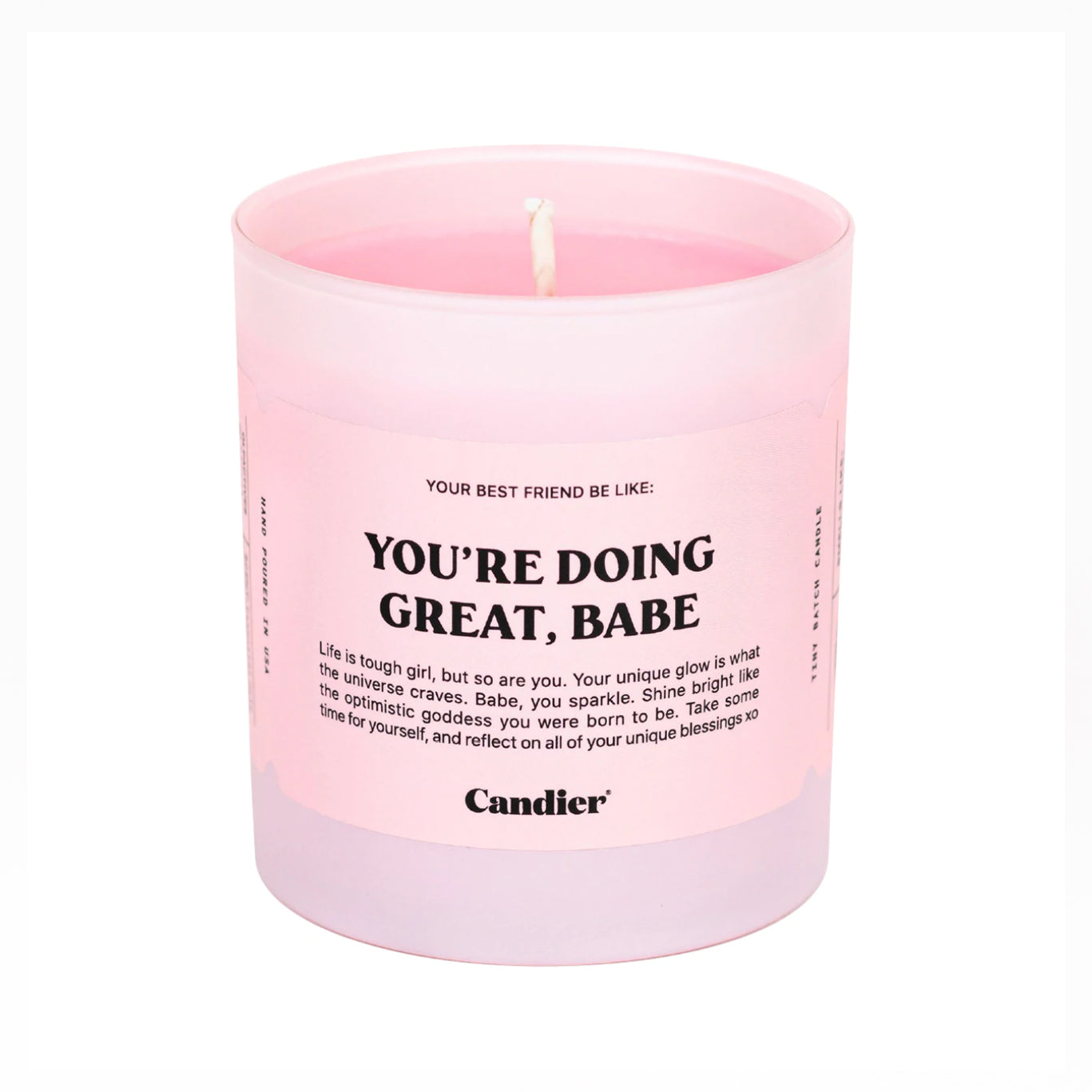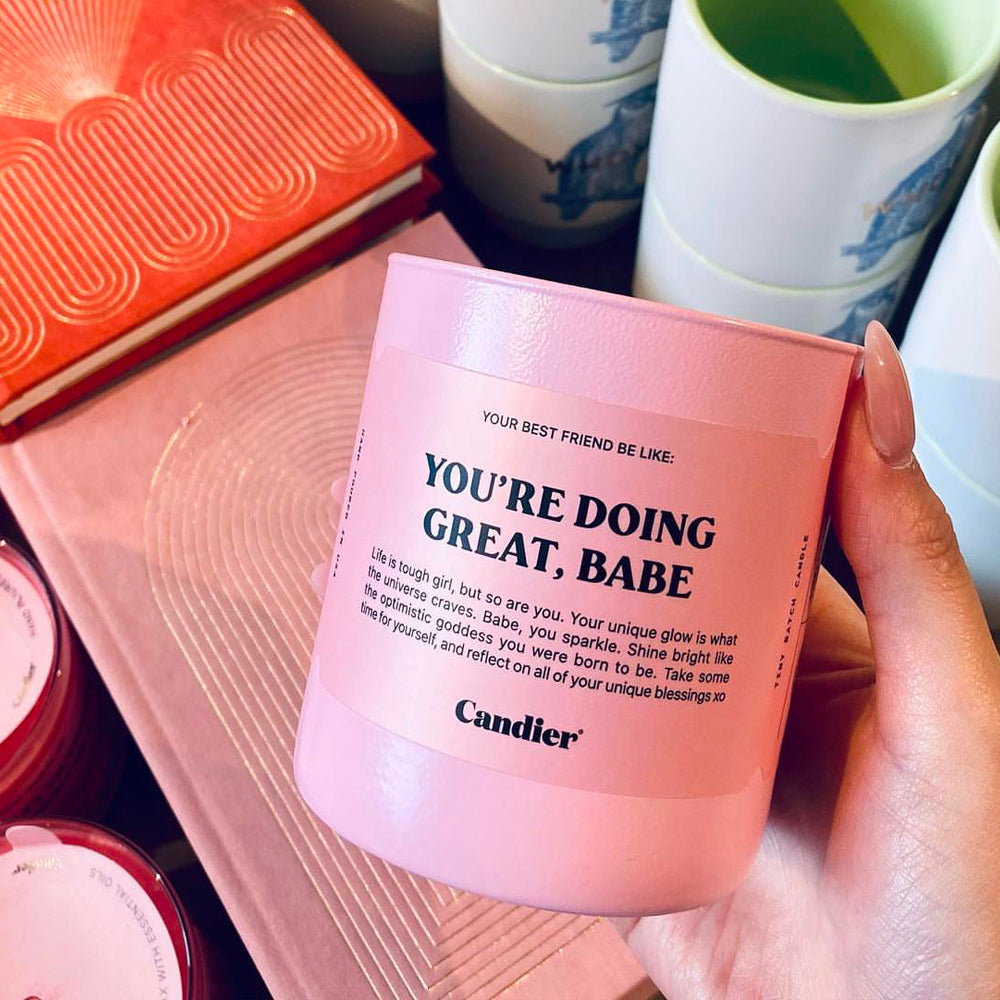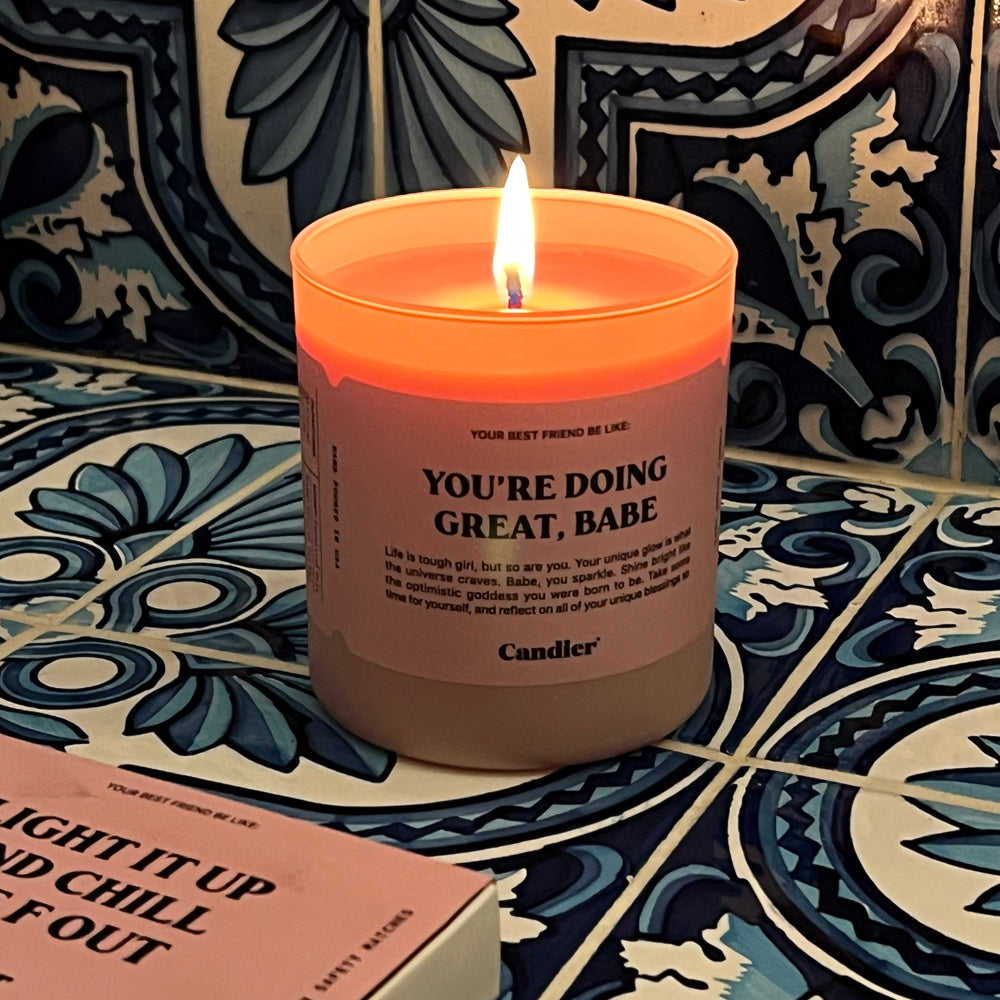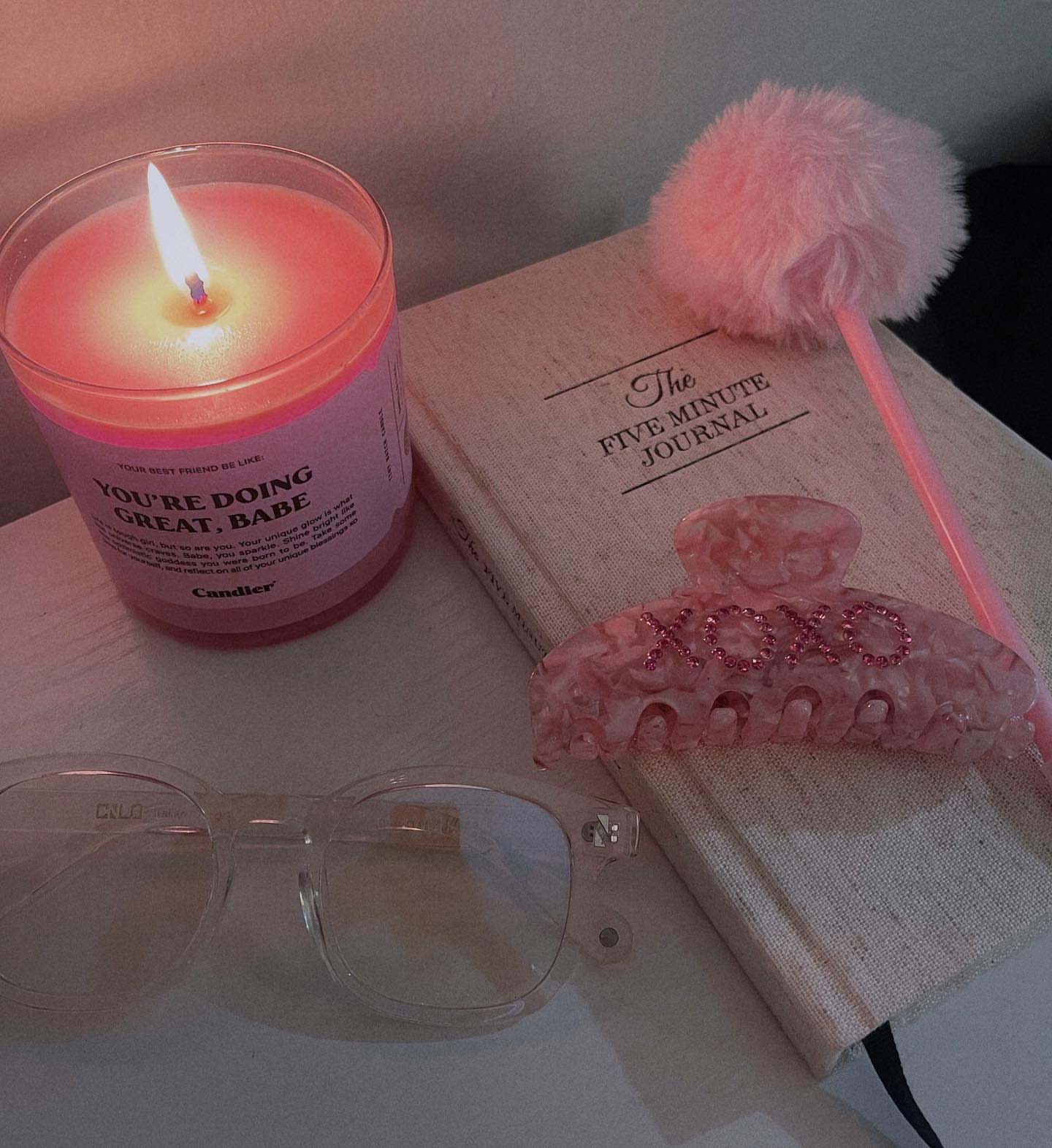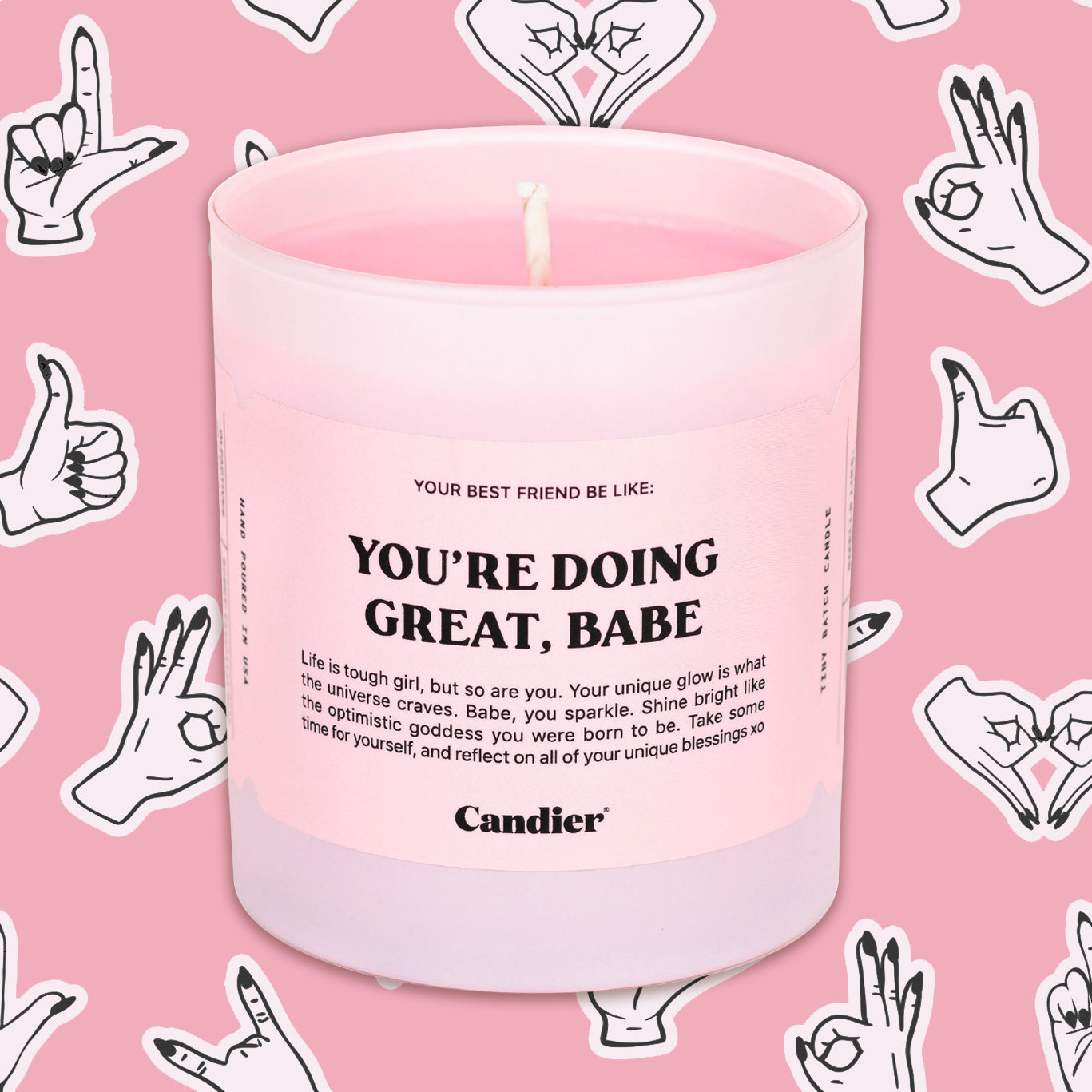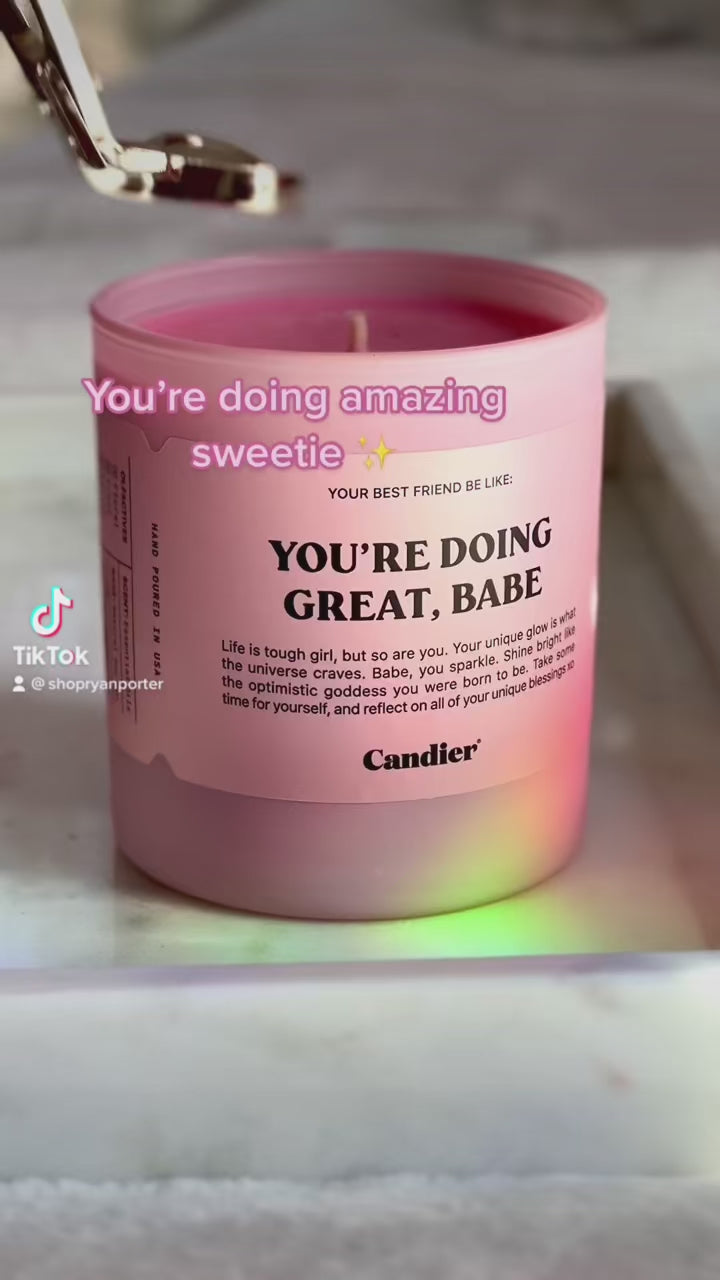 YOU'RE DOING GREAT CANDLE
---
Life is tough girl, but so are you. Your unique glow is what the universe craves. Babe, you sparkle. Shine bright with sandalwood scent candle like the optimistic goddess you were born to be. Take some time for yourself, and reflect on all of your unique blessings xo
Smells Like:

Natural Herbs, Rich Sandalwood, Fresh Lavender scented candle
Natural soy wax

Fragranced with essential oils

Hand poured in the USA 

Cruelty free & vegan

60+ Hr burn time

Contains no gross goop. No carcinogens, no parabens, no phthalates.

By donating to Greenspark and Girls Inc, Candier gives back to nature by remaining carbon neutral, and pays it forward by supporting the next generation of fierce female leaders.