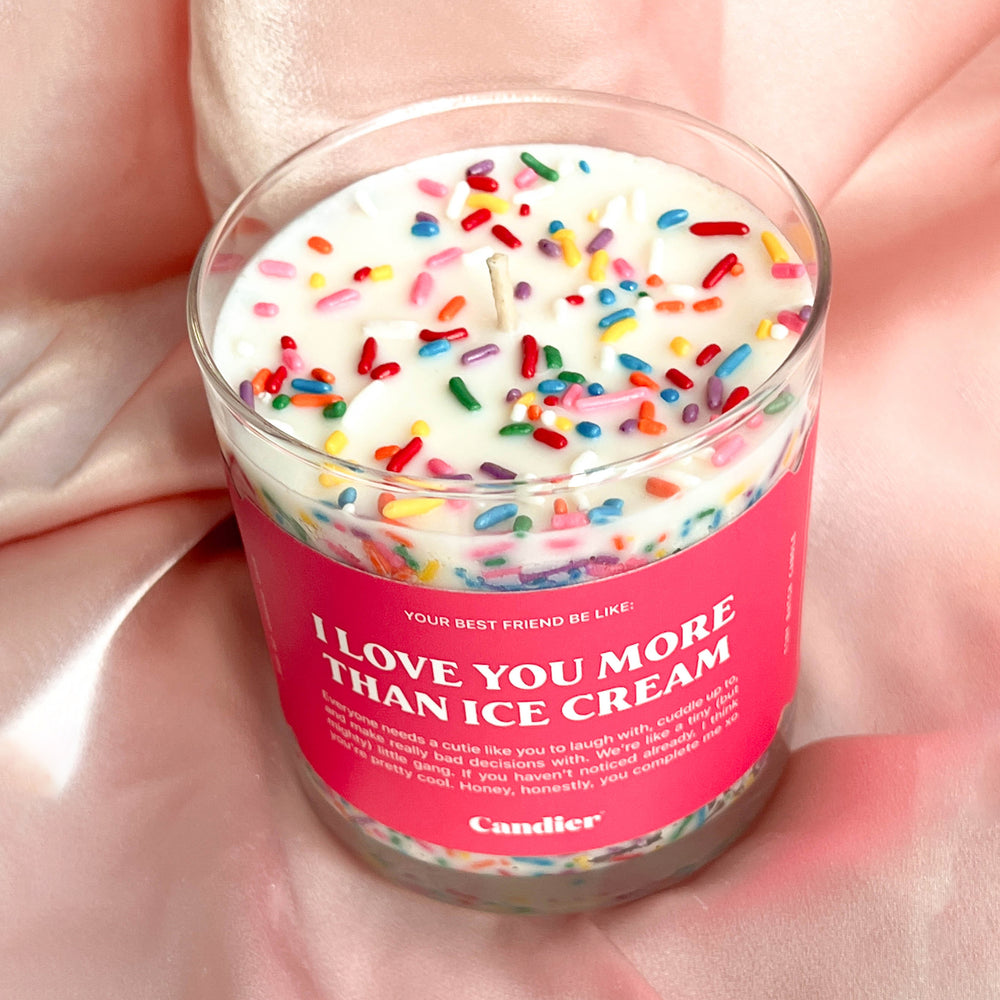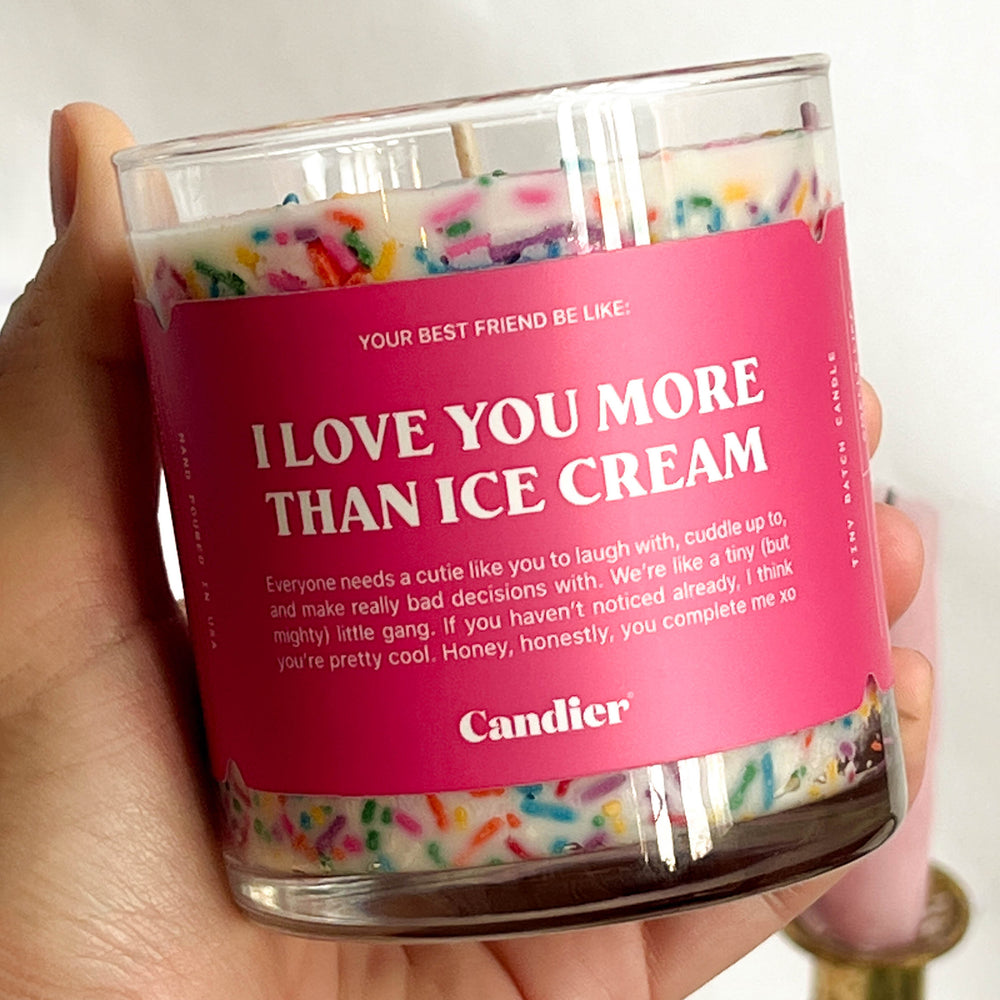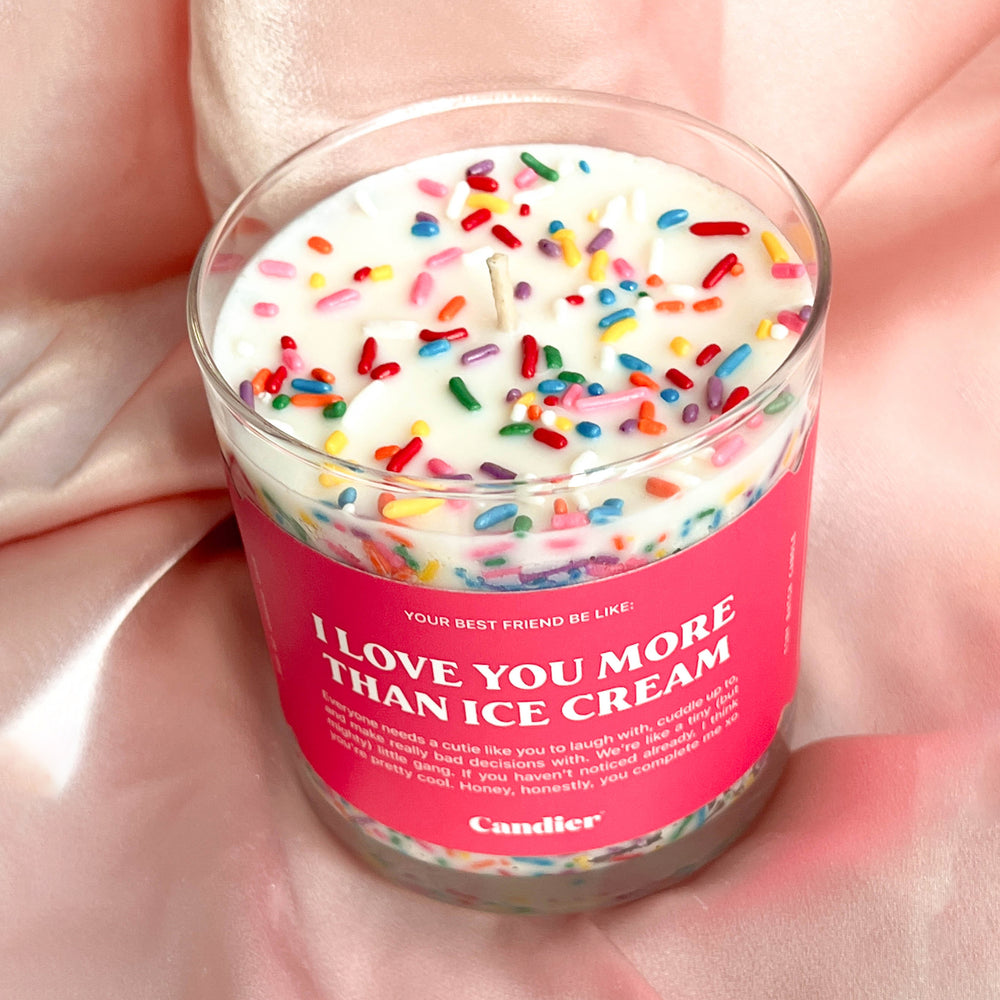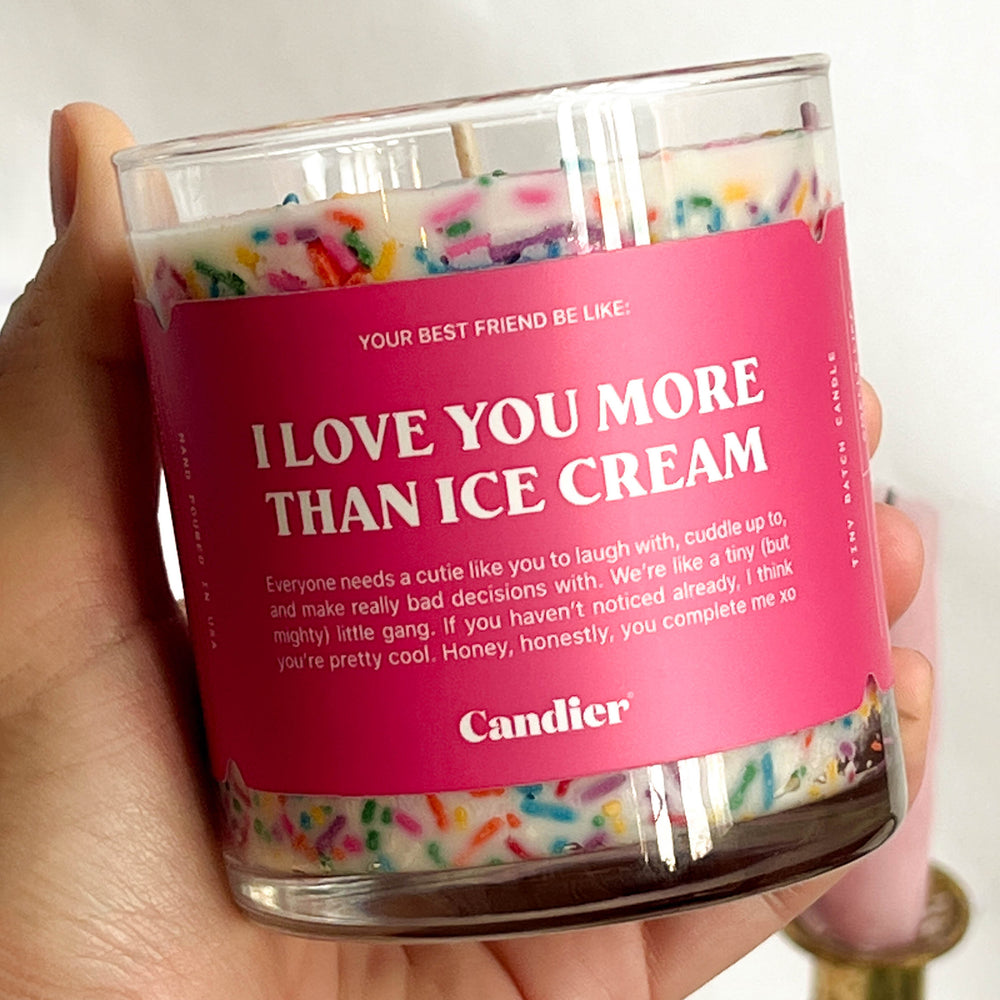 Everyone needs a cutie like you to laugh with, cuddle up to, and make really bad decisions with. We're like a tiny (but mighty) little gang. If you haven't noticed already, I think you're pretty cool. Honey, honestly, you complete me xo
SMELLS LIKE
Smooth Buttercream, Gourmand, Vanilla, Soft Serve Ice Cream Scented Candle
About the Candle
Natural soy ice wax for candles

Ice cream candle fragranced with essential oils

Poured in the USA 

Cruelty free colorful candle

60+ Hr burn time

This romantic candles contain no gross goop. No carcinogens, no parabens, no phthalates.

By donating to Greenspark and Girls Inc, Candier gives back to nature by remaining carbon neutral, and pays it forward by supporting the next generation of fierce female leaders.