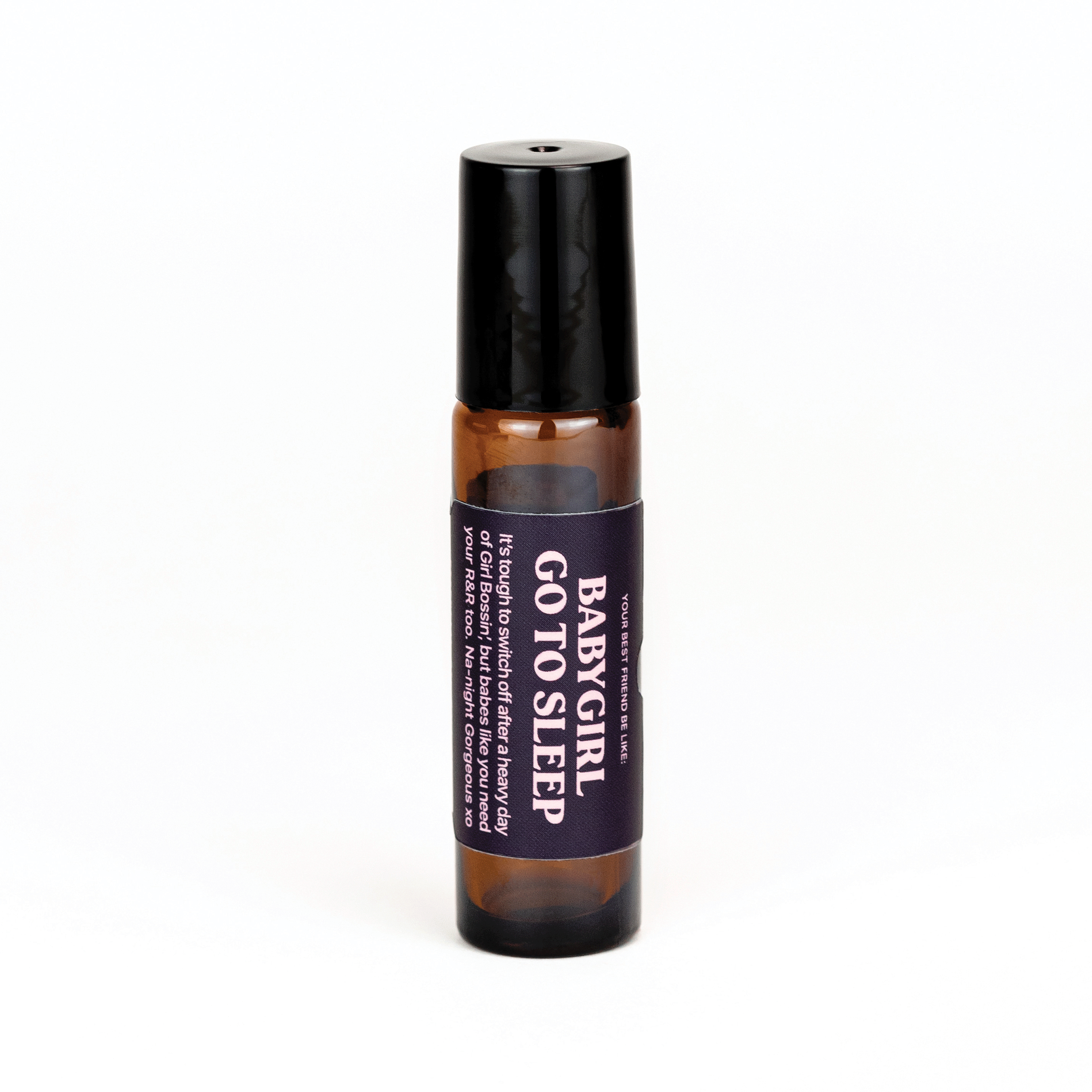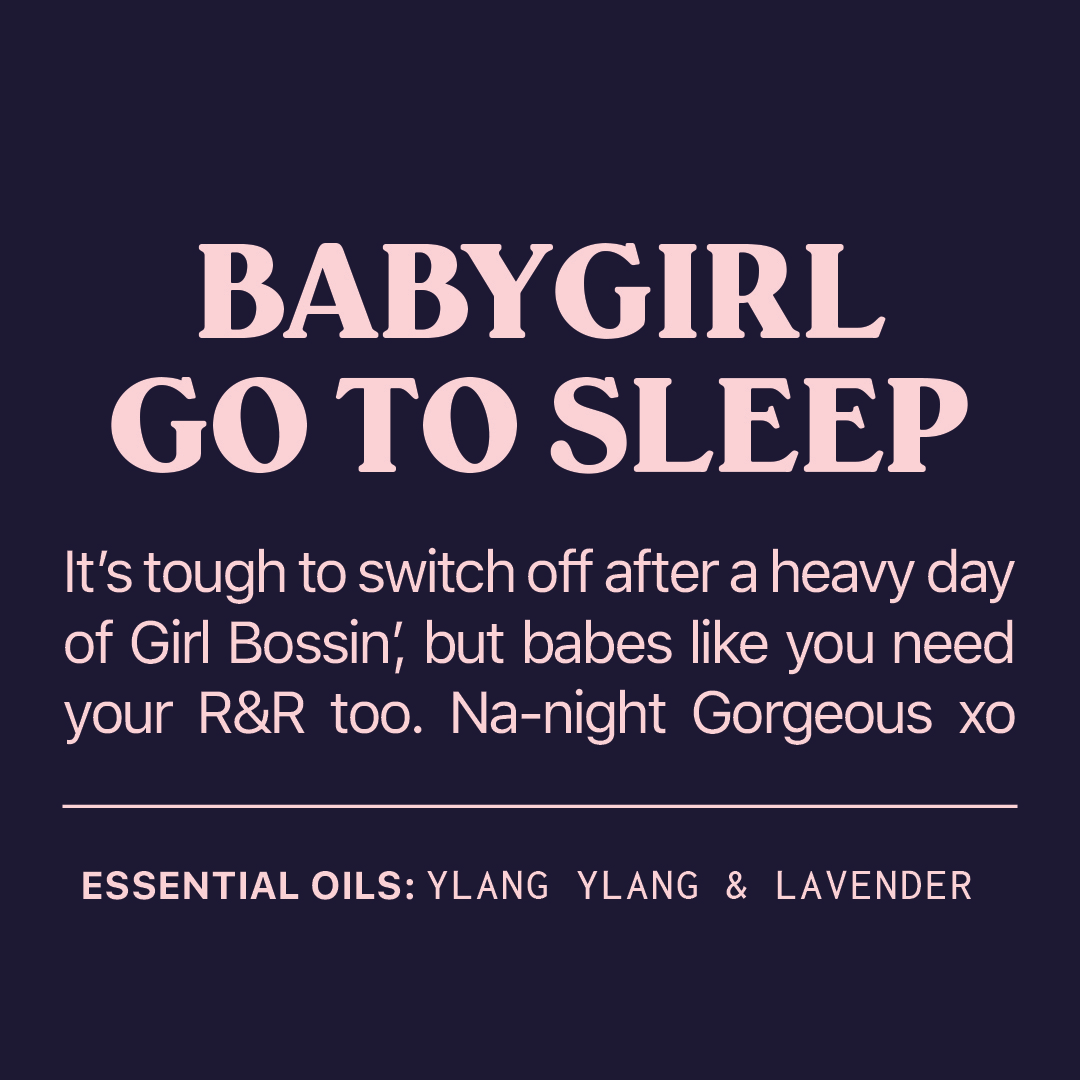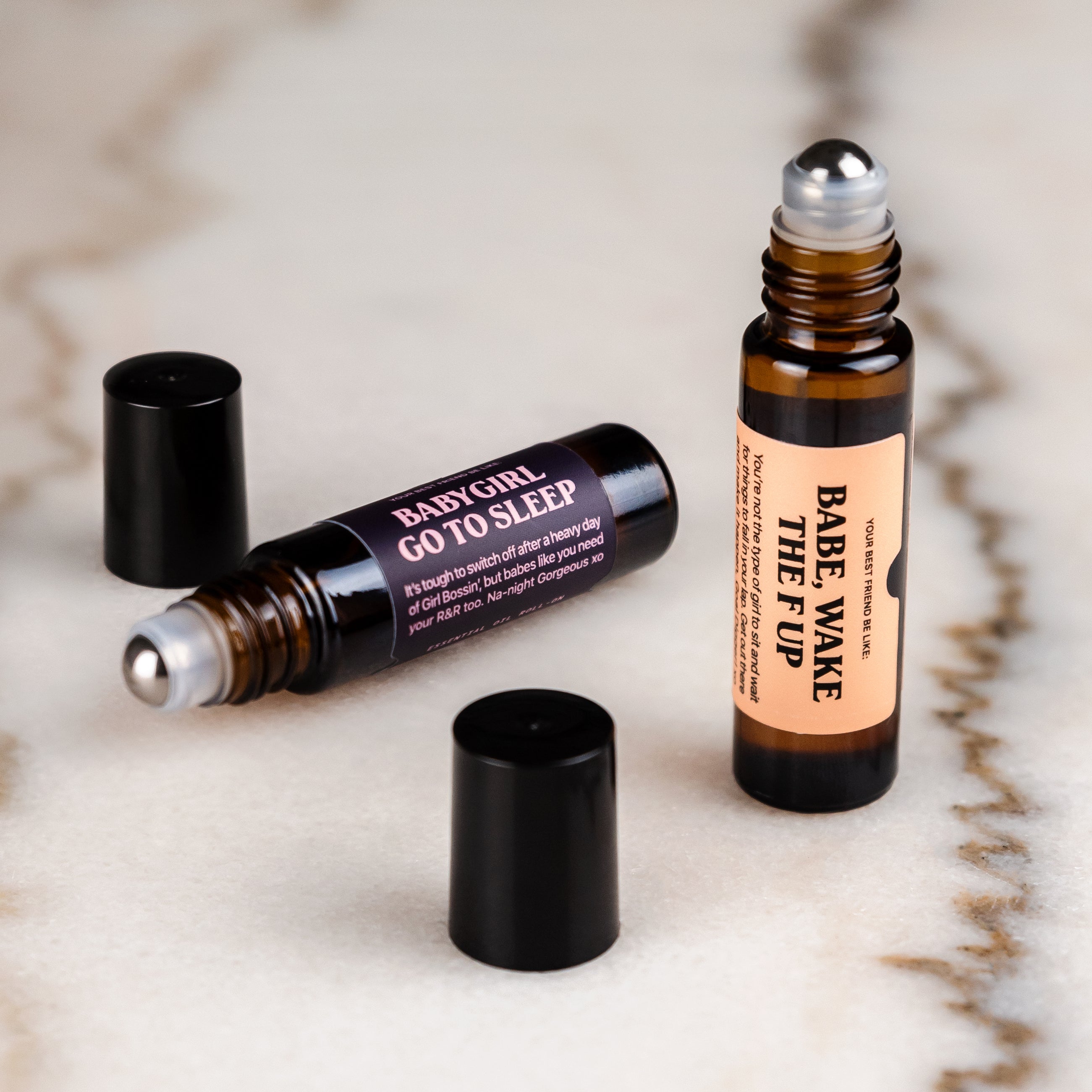 Sleep Essential Oil
---
Essential oil roll ons, for your daily Mood MGMT needs. Pure and natural essential oils, hand blended In USA. No Toxic Goop, vegan and cruelty free xo
Babygirl, go to sleep
It's tough to switch off after a heavy day of Girl Boss'n, but babes like you need your R&R too. Na night, gorgeous.
Carefully chosen herbs and essential oils of Ylang Ylang and Lavender. 
Use on pulse points.
Ingredients: Sweet Almond and Organic Jojoba (Base) & 4% fragrance above.
If you are pregnant or nursing please consult with your healthcare practitioner before using this product. Not intended for use on children.