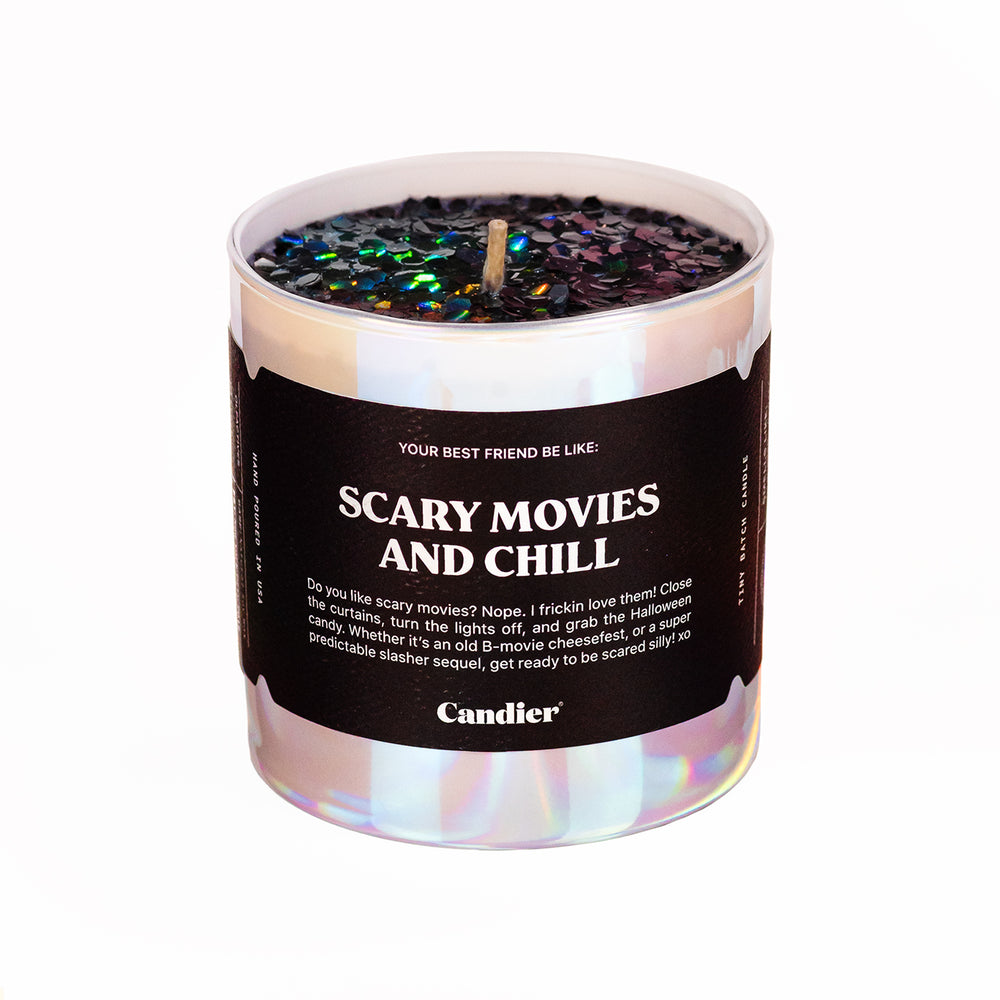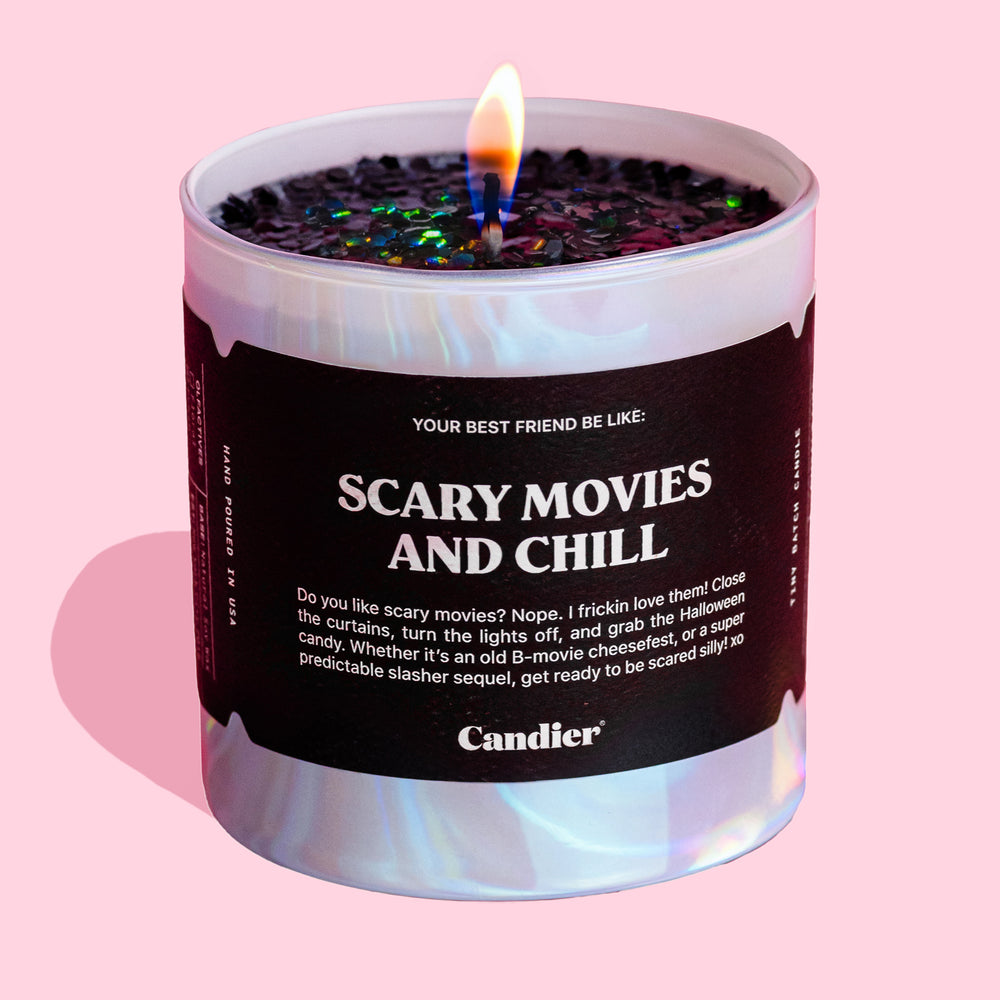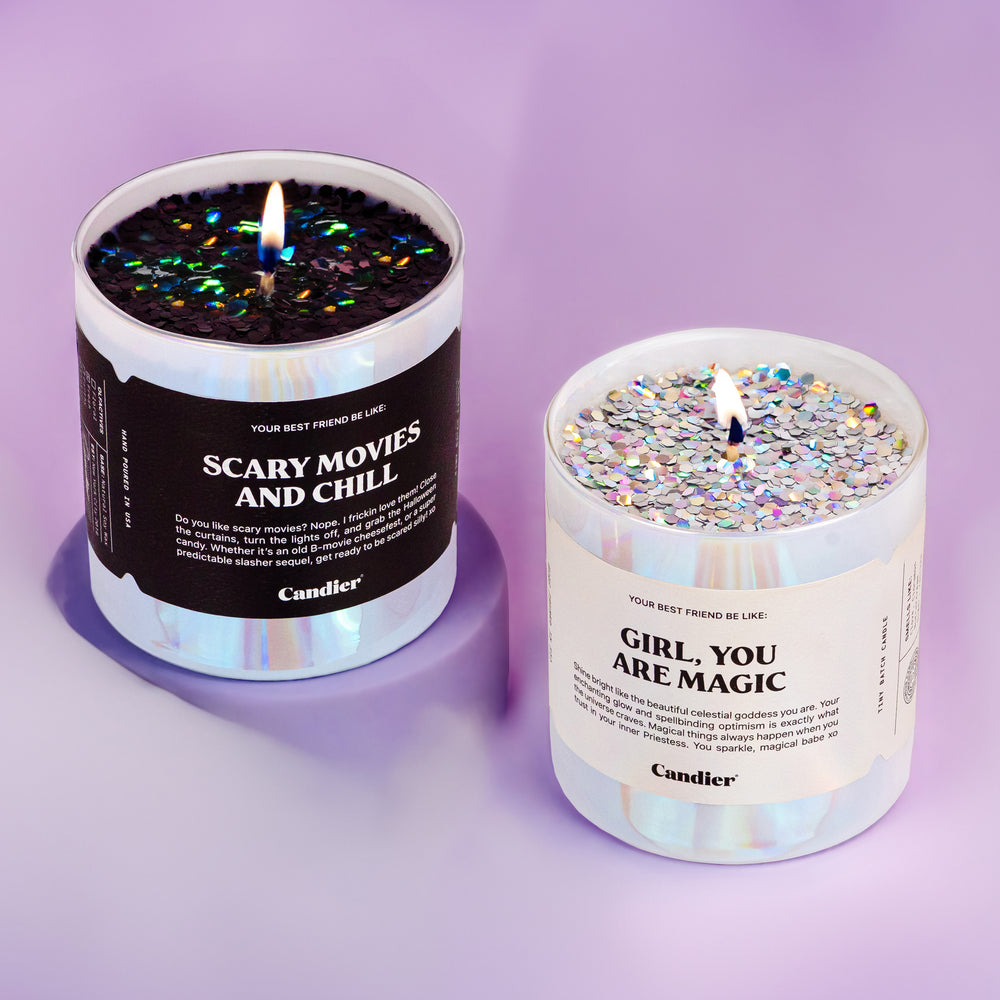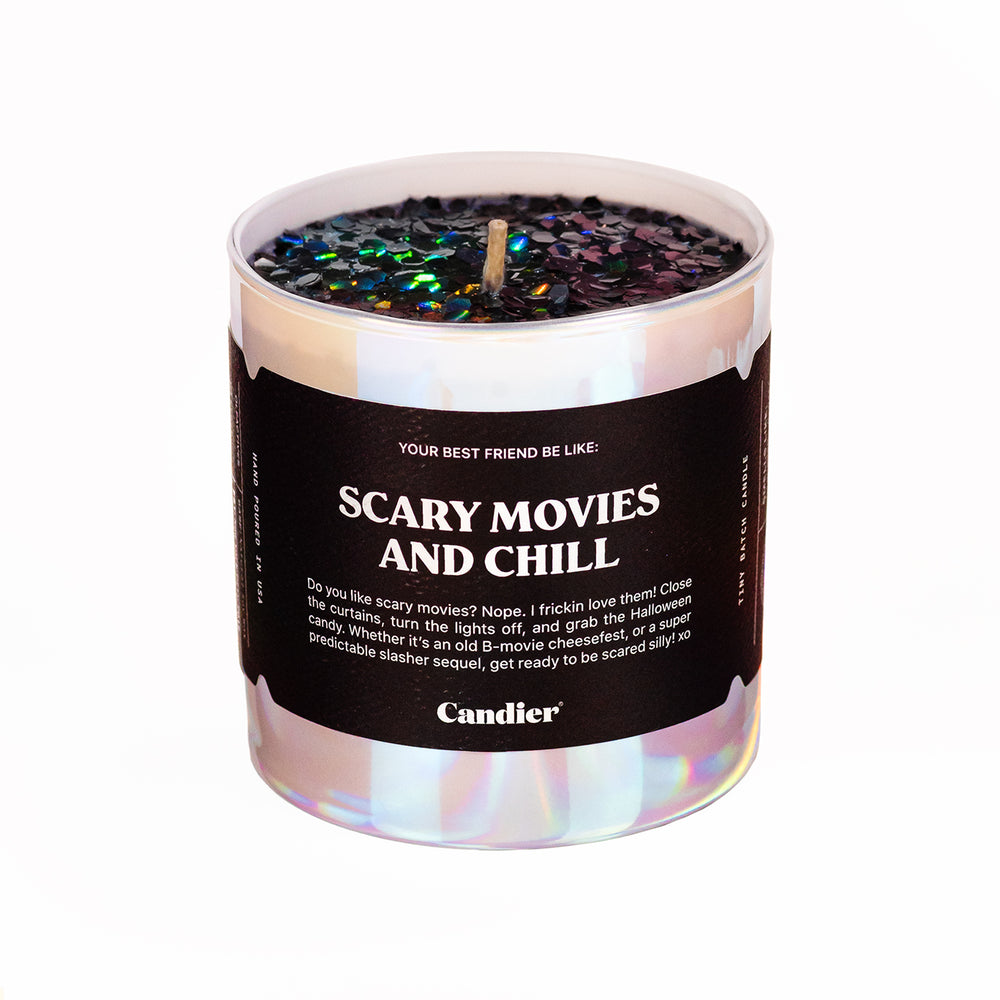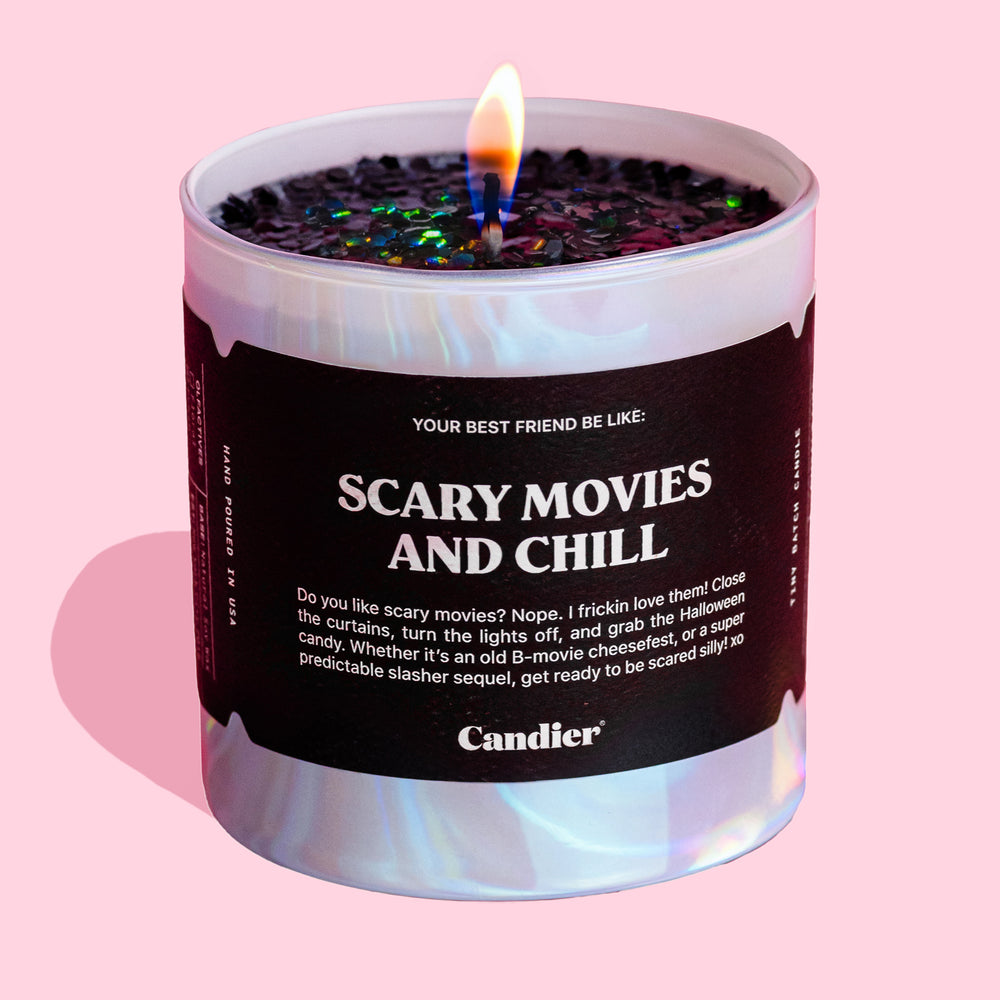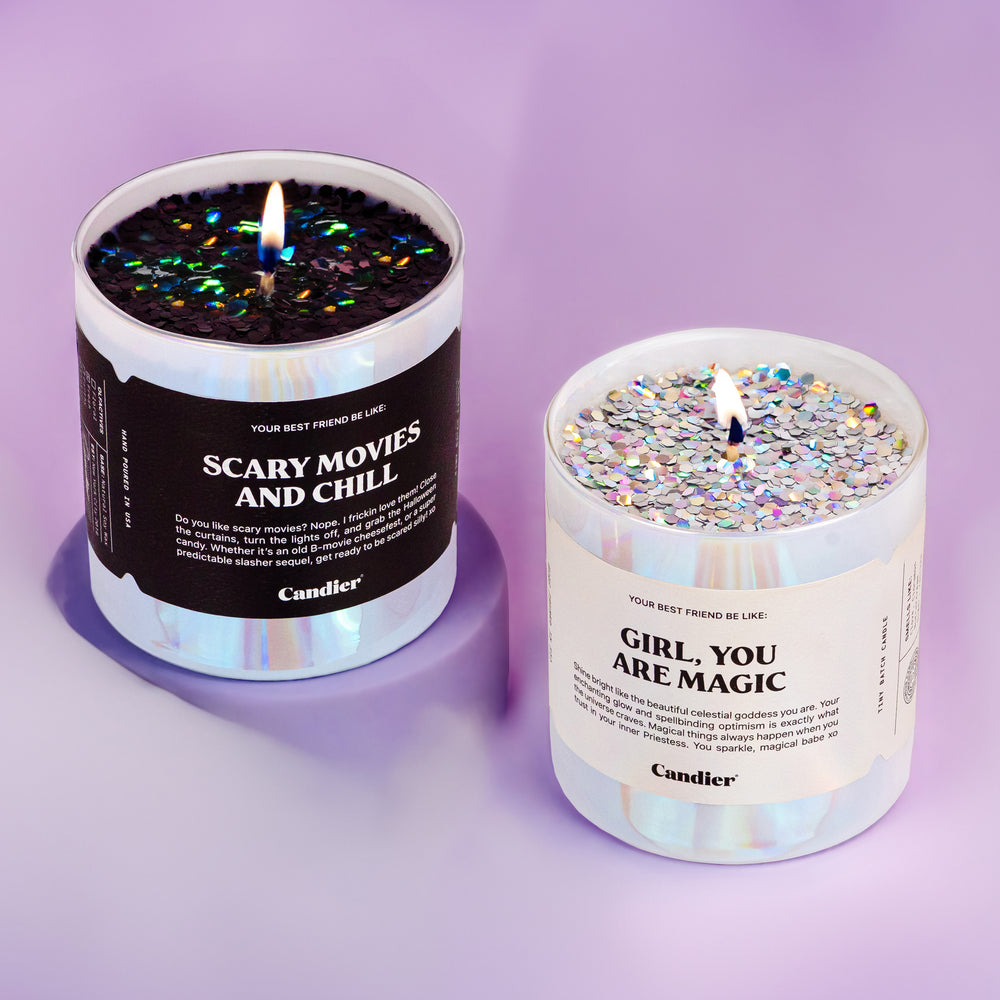 Do you like scary movies? Nope. I frickin' love them! Close the curtains, turn the lights off, and grab the Halloween candy. Whether it's an old B-movie cheesefest, or a super predictable slasher sequel, get ready to be scared silly! xo
Smells Like:

Halloween Spice, Cinnamon, Ginger, Almond, Nutmeg, Butter, Vanilla.
About the Candle

Natural soy wax

Fragranced with essential oils

Hand poured in the USA 

Cruelty free

60+ Hr burn time

Contains no gross goop. No carcinogens, no parabens, no phthalates

By donating to Greenspark and Girls Inc, Candier gives back to nature by remaining carbon neutral, and pays it forward by supporting the next generation of fierce female leaders.