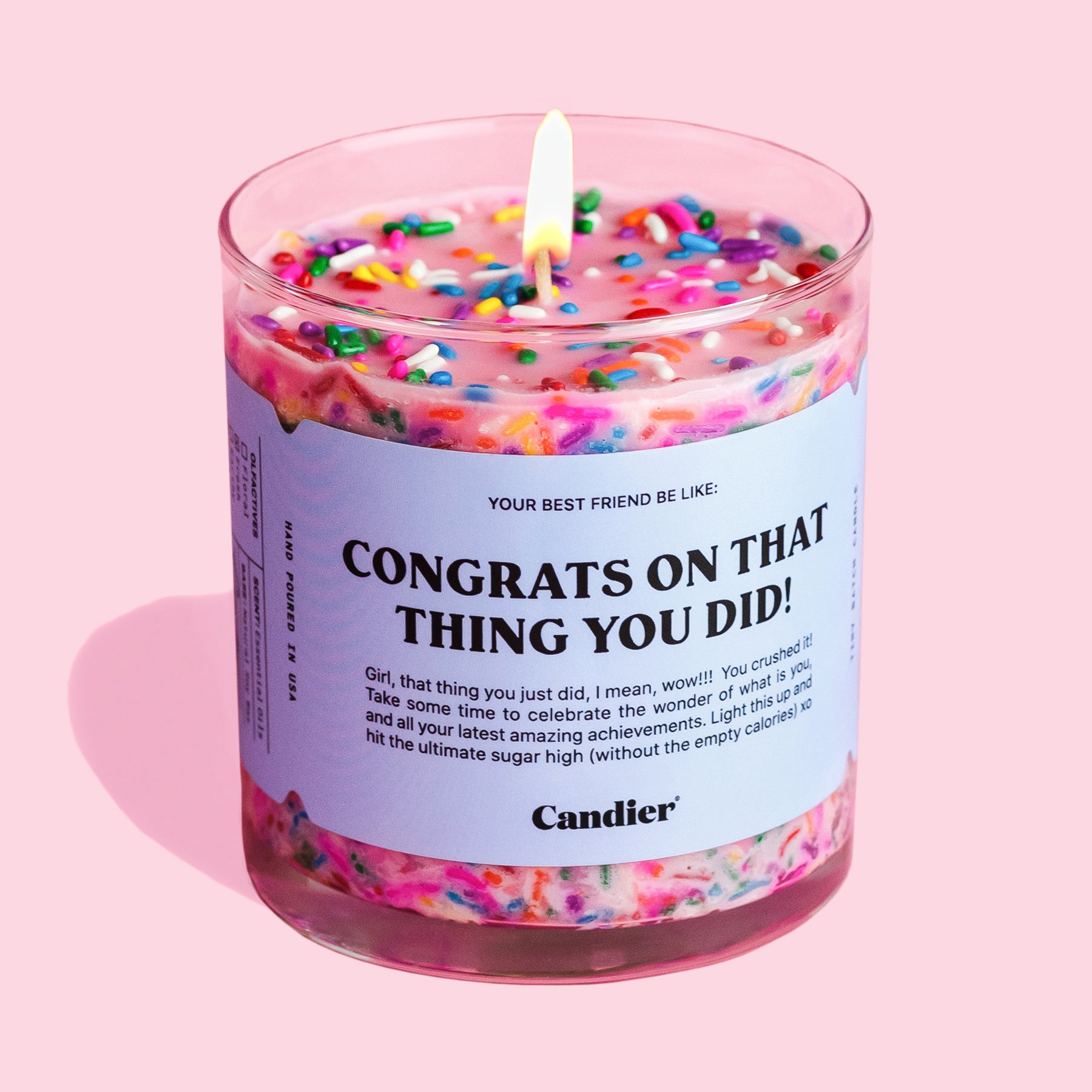 CONGRATS CANDLE
---
Girl, that thing you just did, I mean, wow!!! You crushed it! Take some time to celebrate the wonder of what is you, and all your latest amazing achievements. Light up celebration candles and hit the ultimate sugar high (without the empty calories) xo
SMELLS LIKE

Strawberry jam, vanilla cake, sugar, passionfruit and mango.
ABOUT THE CANDLE

Natural soy wax (with sprinkles!)

Fragranced with essential oils

Hand poured in the USA 

Cruelty free & vegan

60+ Hr burn time

Contain no gross goop. No carcinogens, no parabens, no phthalates.

By donating to Greenspark and Girls Inc, Candier gives back to nature by remaining carbon neutral, and pays it forward by supporting the next generation of fierce female leaders.