With everything going on in the world right now, will you be able to see your mom for Mother's Day?
We have been debating whether or not to, but have decided we will have a get together in the backyard and keep our distance. I haven't hugged my mom in probably 2 months and I still don't feel comfortable doing it for her safety, but I'm lucky to get to spend the day with her.
Best advice from your mom?
Growing up, she loved renovating our old house and I would always say "be careful" or "put it down!" because I would worry about her hurting herself when carrying big items. She would always reply, "strong like bull" and it would make me laugh. Now, I always think of her saying it when I'm going through a hard time mentally.
Favorite memory?
All the times I would skip going out to parties in high school so I could hang out with my mom. We would go to Blockbuster and pick out a few movies, and then come back home and make nachos.
Favorite thing you inherited from your mom?
My cute freckles ;)
How often do you talk to your mom?
Every day. She quite literally is one of my best friends. She also texts me good night every night--she's too cute.
How are you coping with social distancing?
Honestly, since I have always been sort of a hermit due to my anxiety, I am lucky that I am doing pretty well. However, I do miss going out for dinner and drinks which I used to do practically every night!
What's your day look like in quarantine?
Not very exciting, ha! I wish I were one of those people that keeps a great routine like working out, taking a walk, etc. But actually, my day is pretty boring. I typically work from my sofa the majority of the day. Of course I take breaks to play with my pup, Dave, and order delivery. Saturdays Blue Apron delivers which has been fun since I never really used to cook. We always end the night with making a cocktail and watching a psychological thriller :) Also, since the stay at home order, I have become interested in gardening! So that has been fun. I have also tried to find new skills or things to learn—I now know my ABC's in sign language! I also took the popular online "Happiness" course through Yale which is free!
How much do you love a Zoom meeting?
Oh man, I won't do it haha. I have always thought video calls are so awkward so I make sure meetings are either phone or email. The only people I FaceTime are my mom and dad :)
1 famous person - dead or alive - you'd want to be isolated with?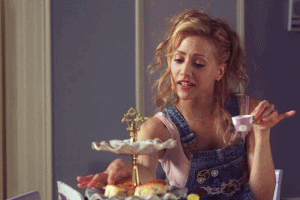 For some reason Brittany Murphy comes to my mind.
What's a material item that brings you comfort while you quarantine?
A good cozy blanket
I know we've asked you this before but I feel like the answer can change over time, so: what would your 2020 custom Ryan Porter piece say?
Do Better. Especially during this time, we all need to be kinder and more understanding. This message always challenges me to find ways to be a better person as well. Even if it may be "little" things. For example, I have just started composting after realizing how much it impacts our climate, and I don't want to be wasteful. I encourage others to learn something new that can better themselves, or society.
Any upcoming new and exciting styles coming out customers can look forward to?
We JUST launched some new personalized rings, as well as a couple new necklace and bracelet styles I think people will love. Coming up very soon will be simple delicate layering pieces that go perfectly with any style.
What do you see for the Ryan Porter brand in the next 5 years?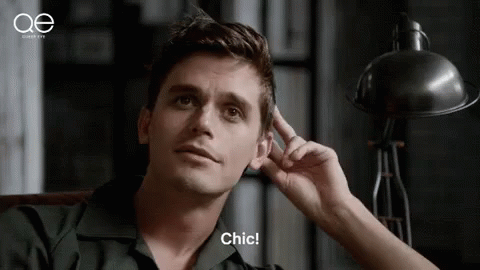 We are actually in the middle of revamping RP! Ryan Porter will be focused solely on personalized and customized items. Our popular sassy candles and keychains, as well as other product, will be under a new brand called, Candier. Think of Candier as the next Bando, and RP as a younger Pandora or Alex & Ani.
2020 has been wild. Any advice for people who deal with anxiety and depression during these tough times?
As someone who deals with these on the regular, I know different things works for different people. I don't think there is a "wrong" way to deal with this stay at home order. If what will make you happy is napping all day, then do it. Don't beat yourself up about it though. Everyone says exercise helps, I have tried it and it is not my cup of tea. Get out of bed. Even if it is simply to move to the sofa, it makes all the difference. What helps me is being productive…from the couch, ha. Helping others has always lifted my mood, and studies have shown that it makes people happier. Take the happiness course! Off the top of my head from the course I remember: write down what you are grateful for every day, and do an act of kindness every day. I plan to write thank you cards for essential workers. We also had a sign made for our front yard that thanks healthcare workers, delivery drivers, etc. A little care can make a big difference.